WEATHER SHIELD SIGNATURE SERIES
Our Signature Series features the classic aesthetics and materials that embody Weather Shield's dedication to quality. With innovative design and an emphasis on energy efficiency, our Signature collection is exactly that — our signature.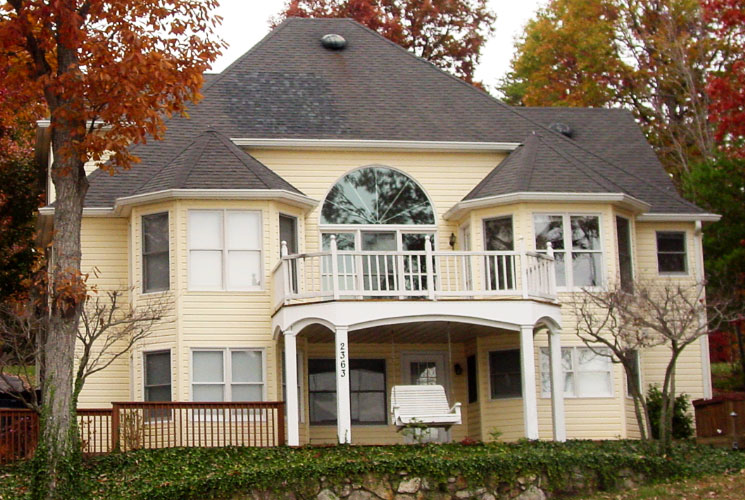 Our Signature Series double hung windows boast innovative design and increased comfort in every state-of-the-art element. With two operating sash, these windows can be raised from the bottom and lowered from the top to maximize ventilation, in addition to tilting in for cleaning.
With a unique design that features a side-hinge and a hand crank to open, our casement windows offer the perfect blend of aesthetic appeal and ease of use. Crafted using our Tricore™ Frame Technology, casement windows provide exceptional energy efficiency and come in finish options to perfect the look of your home.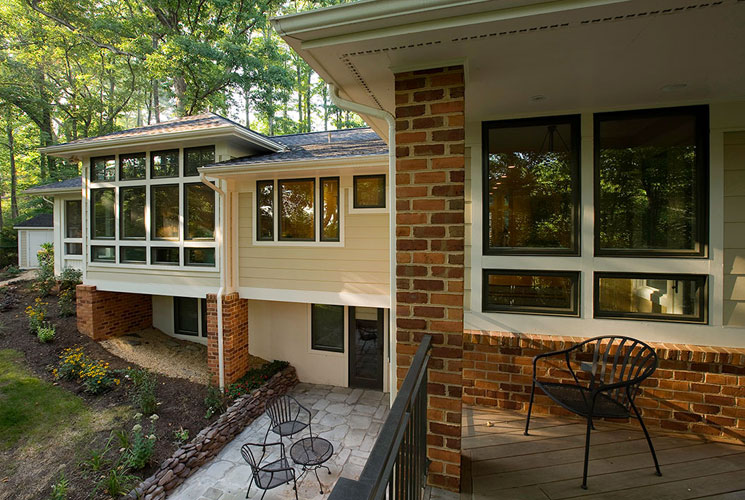 With their classic appeal and unbeatable functionality, awning windows create the look you want while granting you ultimate control. The top hinge allows windows to swing up and out, so you can manage ventilation and maximize the view.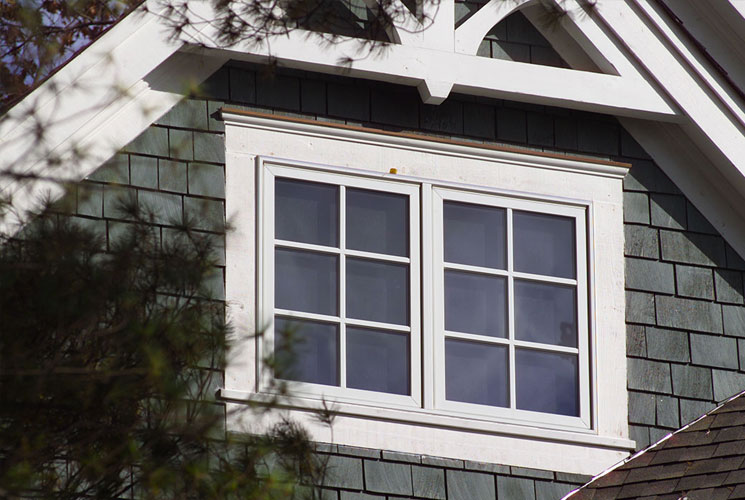 Frame your world with our Signature Series slider window. The expansive configurations
capture a wide-angle view of the great outdoors, while the design conserves space with sleek subtlety. The slider window also easily glides open — keeping the outside world at your fingertips.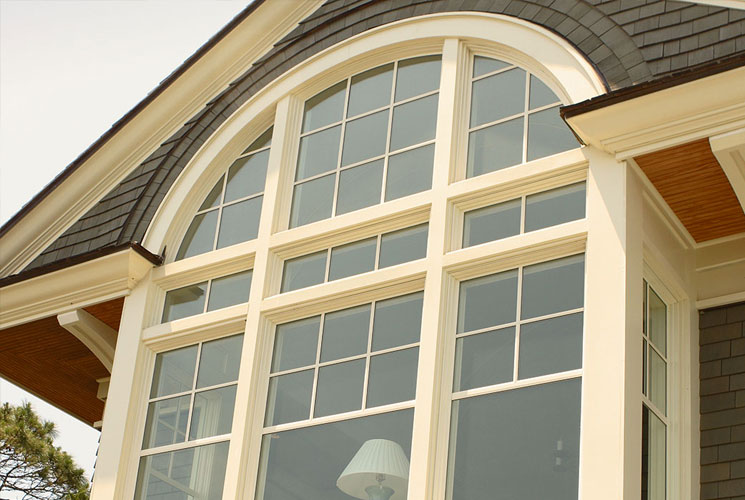 Build character into your home with specialty shapes from our line of direct set windows. In this unique construction, glass panes are glazed directly into the frame, inviting in more daylight and enhancing your freedom to experiment with shape, style and size. Choose from graceful arches, dramatic angles and bold geometry to create your ideal aesthetic.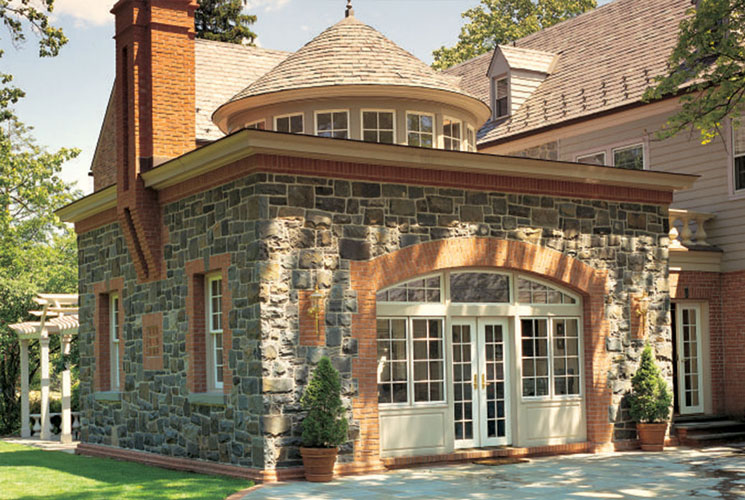 Make your grand entrance with the Signature Series hinged patio door. Clean architectural lines and classic French operation contribute to the traditional design and welcome in an abundance of daylight. Multiple sizes, shapes and optional direct-set combinations make the possibilities endless.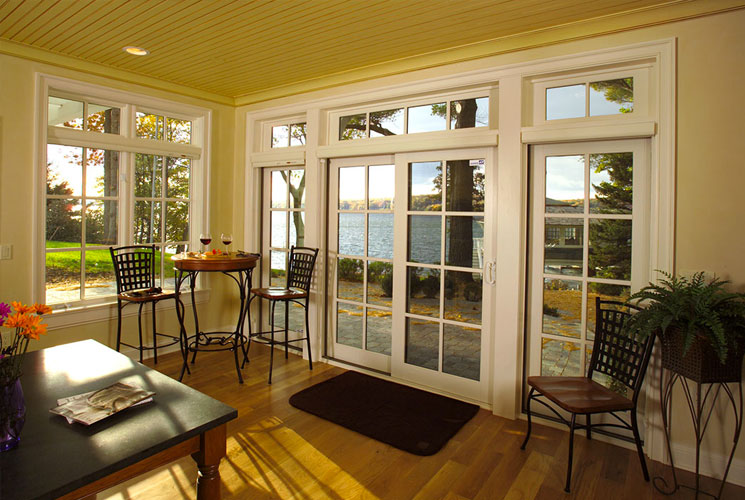 Experience the indoor-outdoor lifestyle of your dreams with our sliding patio door. The streamlined design saves space and creates a graceful transition between your home and outdoor living areas. With an abundance of natural light and fresh air, it's the perfect way to embrace the outdoors — without sacrificing comfort and style.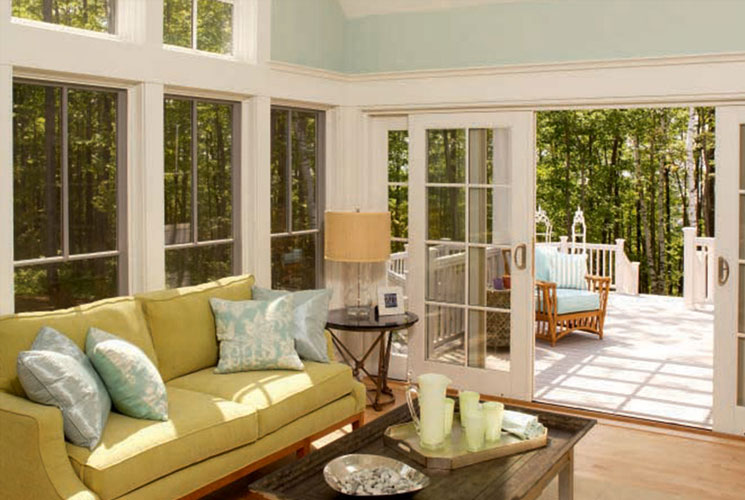 These patio doors feature panels that slide open to create a bright and welcoming space. Sliding doors are the perfect choice for smaller rooms and tighter spaces where the clearance required by hinged door is a problem.
To discover the Weather Shield Collection in person, visit our imPRESsive showroom